Working from home (or, indeed, Anywhere) is no longer a niche business practice. In fact, telecommuting has grown 115% in the past decade. To anyone already working outside the office, this should come as no surprise. A recent FlexJobs survey revealed that 90% of people working from home plan to continue to do so for the rest of their careers.
The benefits to team leaders and their teams are well-known. For instance, according to the FlexJobs survey, 65% of workers stated they would be more productive in a home office than in a traditional office space. Of those already working from home, 75% say they are more productive now than when they worked onsite at a company.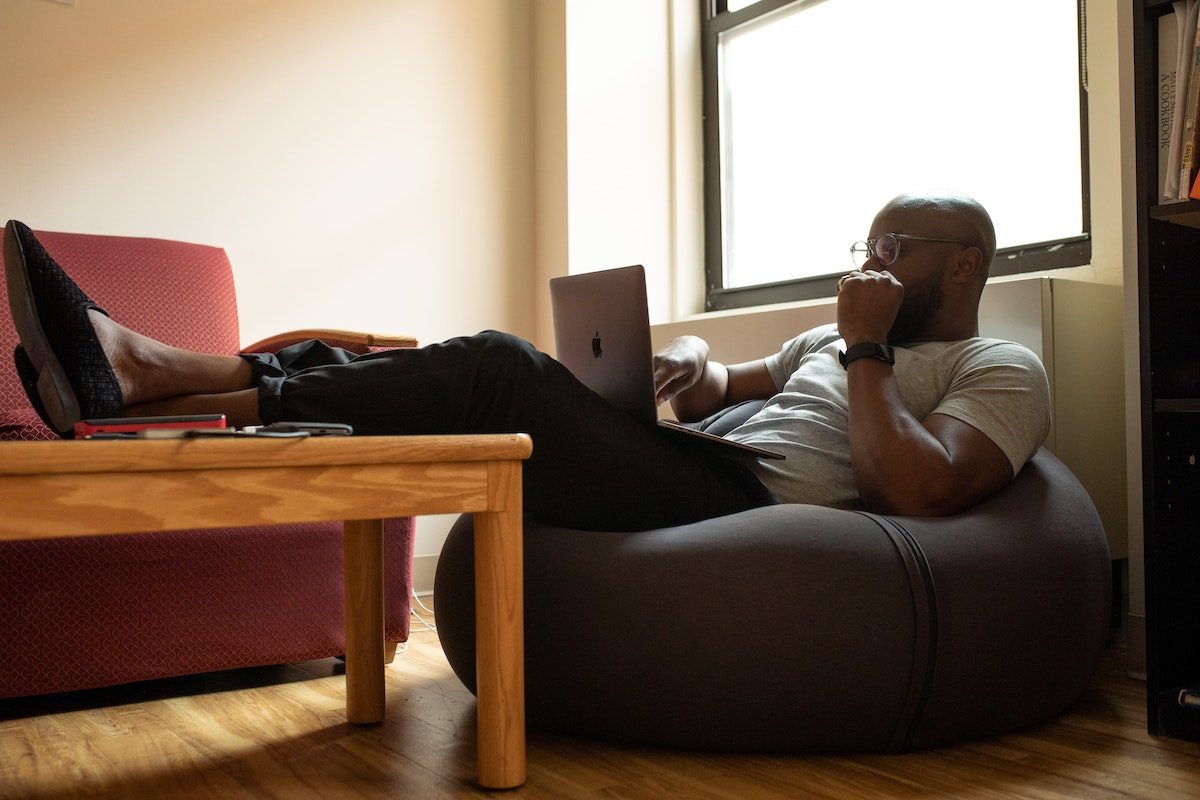 But the benefits of working from home aren't limited to employees. Fostering a fun, safe and inclusive distributed workplace culture helps maintain team cohesion, increase loyalty and strengthen collective mental health.
Working outside the traditional office environment requires creating a safe, comfortable workspace. Staying healthy within that workspace, however, can be challenging. That's why we've put together our top five tips to stay healthy working from home.
ESTABLISH A REALISTIC HOME EXERCISE ROUTINE
Keeping fit and working from home are by no means mutually exclusive. In fact, working outside the office can free you up to pursue an exercise plan that you wouldn't otherwise.
Try to develop a sensible, safe exercise regime you can follow in your home. There are hundreds of five-minute workout sessions available online to keep you fit during work breaks.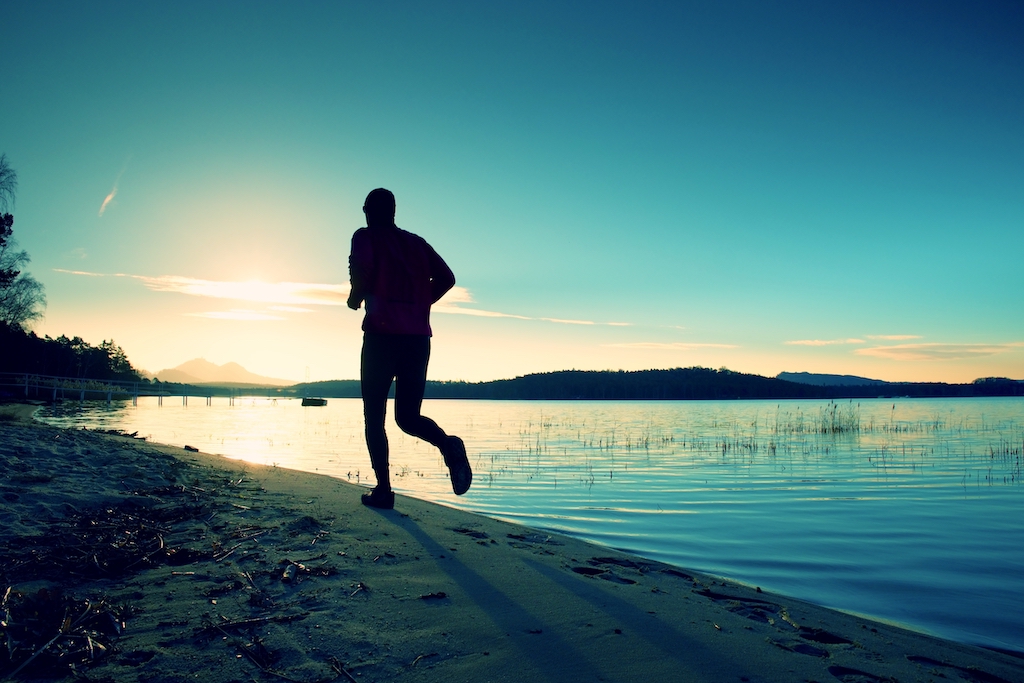 Exercise doesn't have to be particularly physical; it could be as simple as taking a walk around your local park. The key focus is to keep routines safe, achievable and manageable. Short exercise breaks also help break up the day, creating a healthy balance between physical and mental activity.
Of course, the benefits of staying healthy working Anywhere extend beyond the team. A recent study by the Harvard T.H. Chan School of Public Health found that running 15 minutes a day or walking for an hour reduces the risk of depression by 26%. Leaders also gain from the increased happiness and productivity that comes from employees in good physical and mental health.
DEVISE A HEALTHY DIET AND STICK TO IT
Without going into the 'several small meals vs breakfast/lunch/dinner' debate, it's vital to maintain a healthy diet when working from home. The food we eat is a significant factor in our mental and physical health.
Keep food separate from your workspace so you're not snacking throughout the day. The trick is to make eating a conscious aspect of your daily routine. That means assigning pre-designated times for meals and sticking to them. Of course, if you're more inclined to snacking than set-meals, try to portion your snacks out in advance.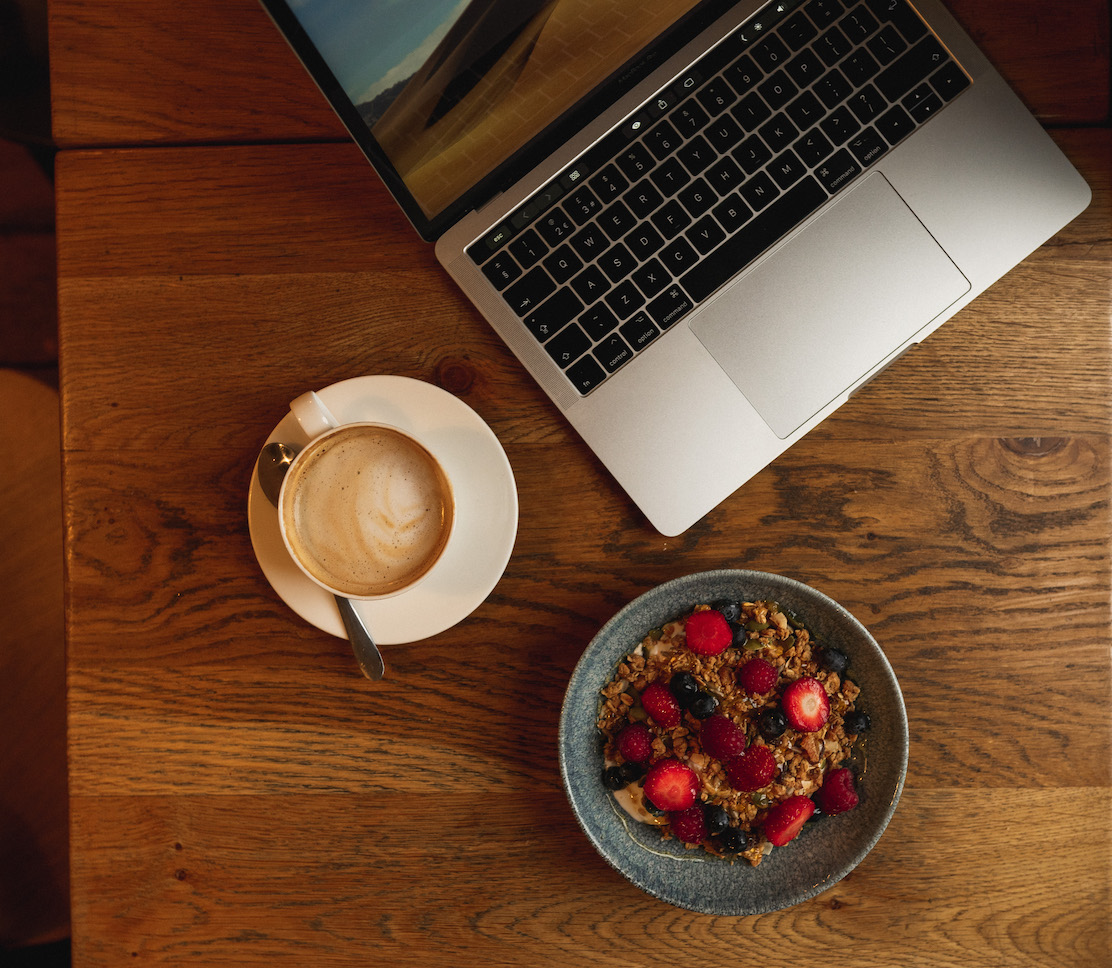 The same goes for staying hydrated. Keep a bottle of water by your workspace at all times and remember to top it up throughout the day.
As an employer, you can't dictate what your team eats. When your team works Anywhere, all you can do is promote the virtues of a healthy, balanced diet. And it's in both the interest of the individual and the business. In fact, a study by the British Journal of Health Psychology found that people who eat 5 portions of fruit and vegetables 4 days a week show 25% higher job performance than those who do not.
STAY SAFE TO WORK SMART
So, you've got your diet and your exercise routine down. Now it's time to make sure your workspace is safe. That means removing trip hazards, ensuring your work area is well-lit and verifying all devices are powered safely.
Safety isn't limited to protecting yourself from immediate danger. It's also important to ensure your workspace and equipment are ergonomic. For instance, is your computer at a comfortable height? Does your chair provide proper lumbar support? What might seem like a minor inconvenience now could develop into a long-term health issue if left unchecked.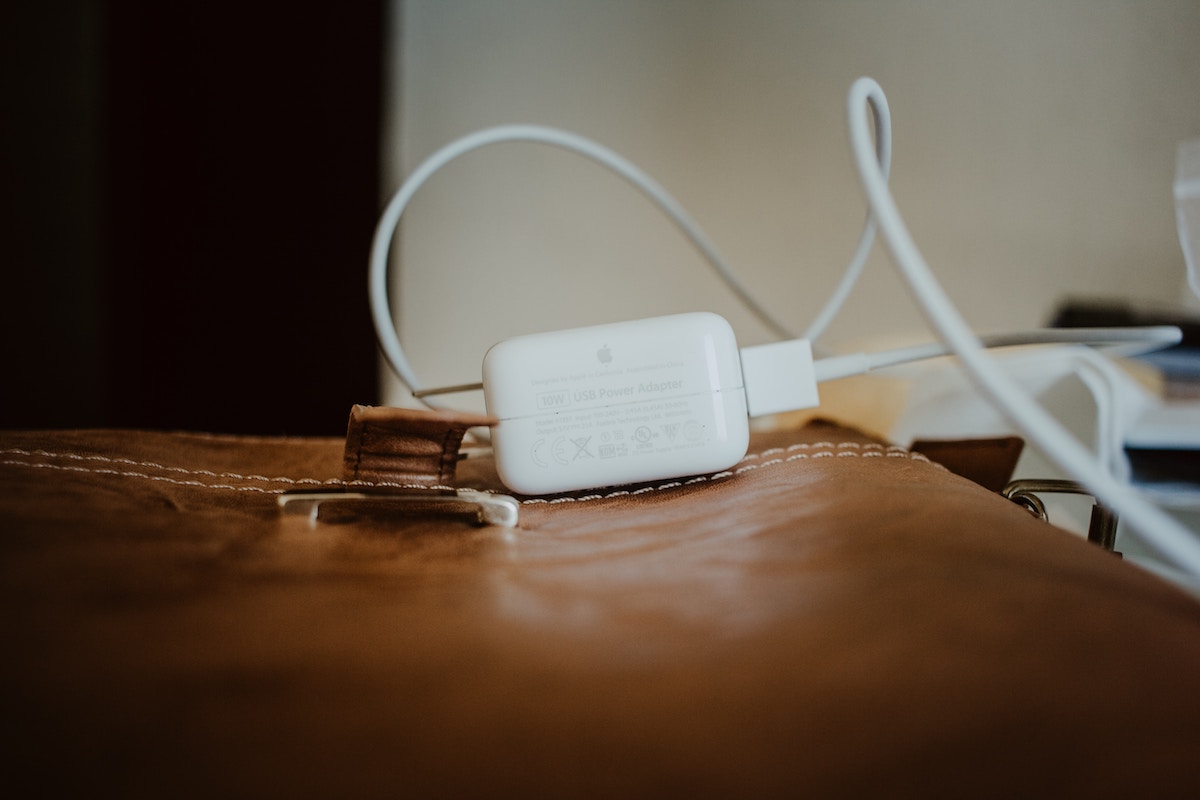 For team leaders, ensuring the safety of your team when they work from home comes down to one thing: education. Establishing the best practices for safe workspaces fosters trust and creates a more relaxed atmosphere. In turn, this enables people to focus on working to the best of their abilities. This also reduces the risk of physical injury or impairment, meaning less time off.