In light of recent health crises, more businesses have moved their team to adopt a work-from-home policy. With that comes the challenge of holding team meetings – and the dreaded video call. But holding video meetings while working from home in 2020 comes with a lot of flexibility. You can connect with people across the world without the hassle of meeting rooms, unnecessary travel and needless delays.
But getting used to holding your meetings remotely can be a challenge if you're not used to it. It's important to make sure you're taking the right steps to allow your meetings to run as efficiently as possible.
FIND THE RIGHT VIDEO MEETING SOFTWARE FOR YOUR BUSINESS
Integrating the right software is key to improving the efficiency of your meetings. You could have a great host, a clear agenda, and the perfect team. But none of that matters if your tech isn't up to the task.
We all run into technology problems from time to time but, with the right planning, you can overcome any issues that arise.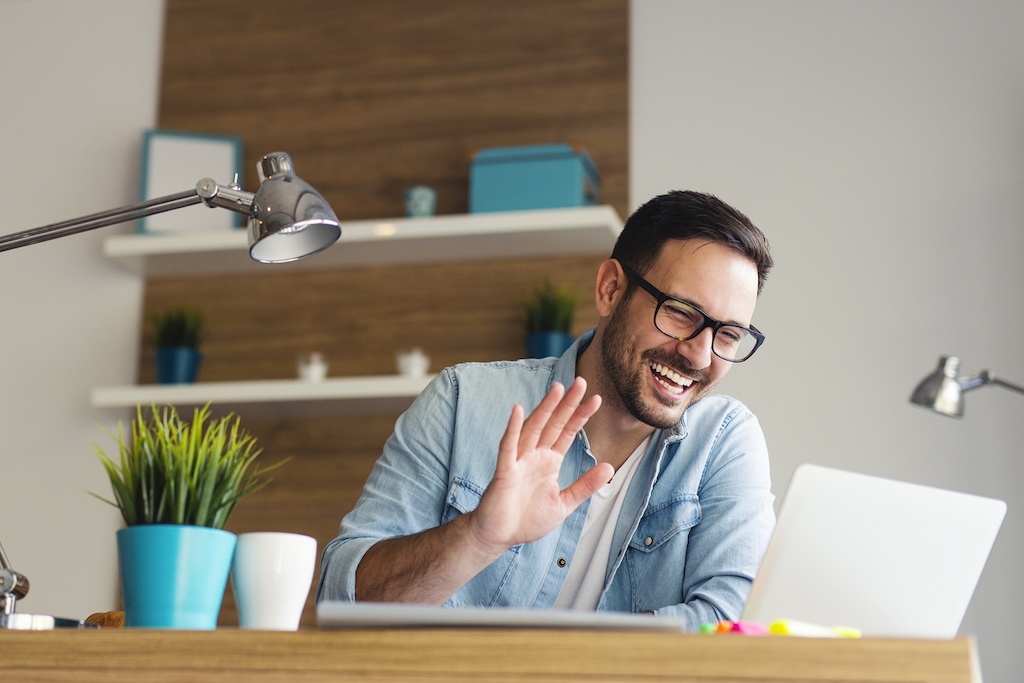 Choose your video call software
Video is preferable to audio for remote meetings, as it provides greater clarity and a more personal touch. Let everyone know which video tool you'll be using in advance. For regular meetings with people outside your company, use software that enables you to simply share a URL and go. This saves everyone from the hassle of having to create new accounts or remember login details for the software you're using.
It's also vital you choose a video tool that allows you to share your screen. Video call screen sharing is crucial to provide succinct explanations; something especially important when your team operates in separate environments.
Check your internet connection
A strong internet connection is possibly the single most important thing for your video meetings. Let people know in advance if there are specific bandwidth requirements.
Can people see and hear you clearly?
Make sure you have a good quality microphone. If your computer's webcam is too low-resolution, now's the time to consider investing in a hi-res external webcam. Disable any noisy notification tones and alerts to avoid people hearing them while you're speaking. Noise-cancelling headphones are also useful to ensure you can hear others.
Think about your backup equipment
Do you need to have any additional devices to use in an emergency? Having a spare computer or tablet close by might sound extreme, but having a plan B is definitely useful if you'll regularly be holding remote meetings. You don't have to switch on every device you own prior to each meeting, but it's nice to have the comfort of knowing you have an alternative way to join if your main device fails.
It's also worth checking your smartphone settings to make sure you can quickly turn your phone into a WiFi hotspot if needed. Sometimes your main connection will let you down, so it's good to have a phone or dongle ready for you to use as an alternative.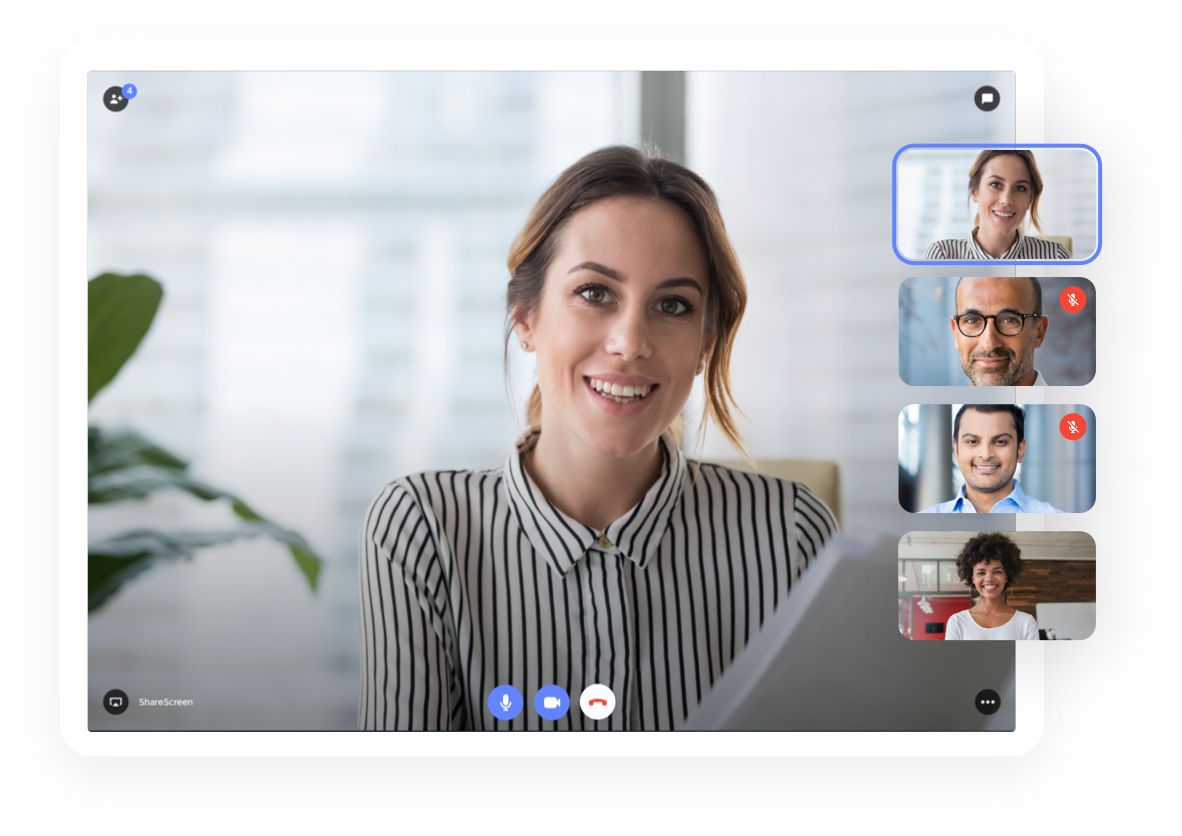 CHOOSE THE RIGHT LOCATION
Try to plan where you'll take your video meeting in advance. Give yourself enough time to find a quiet area where you won't be disturbed (by other people or by your pets!) and double-check that you have a strong internet connection.
It's also a good idea to find somewhere with decent lighting, and to choose a professional setting – especially if your meeting is client-facing. You don't have to be in a traditional office, but people don't want to see a messy bedroom in the background of your calls. Consider buying a backdrop screen if you're struggling to find an appropriate environment for your meetings.
ASK EVERYONE TO JOIN THE CALL INDEPENDENTLY
Even if some of your meeting attendees are sat together in person, it's important to have everyone attend via a video call. By having everyone attend individually, you can avoid divisions between those in a room together, and those who join through a screen.
If you try to have everyone in the same room join the call together around one laptop, those who can't physically attend are likely to find it harder to chime in. It's also much harder for everyone to be heard equally if microphones are too far away. This also makes it easier to follow exactly who is speaking. More importantly, it avoids prioritising communication between certain groups of people.
Consider setting a rule that unless everyone in your team can hold the meeting together in the same room, all meetings should be held through video calls to ensure efficiency and fairness.