On a drizzly Tuesday morning in AnywhereWorks' Edinburgh hub, there is a buzz of people collaborating around us as Ben Walker, Creative Director of design agency Firefly, sits down for a chat about working from Anywhere.
DESIGNING A CAREER
From a young age, Ben was always interested in art and talks about enrolling in an art and design course at the Borders College in Hawick.
'From doing that, I was a little bit frustrated that I wasn't quite at the level of some other students,' he says. 'There was a guy there who could draw a picture of you and it would look like a photograph. I never got to that level with my drawing ability.'
It wasn't until Ben started a graphic design module that he discovered his speciality. With access to new tools like the Adobe Suite, Ben realised he could align elements perfectly and create beautiful, mathematically-accurate designs.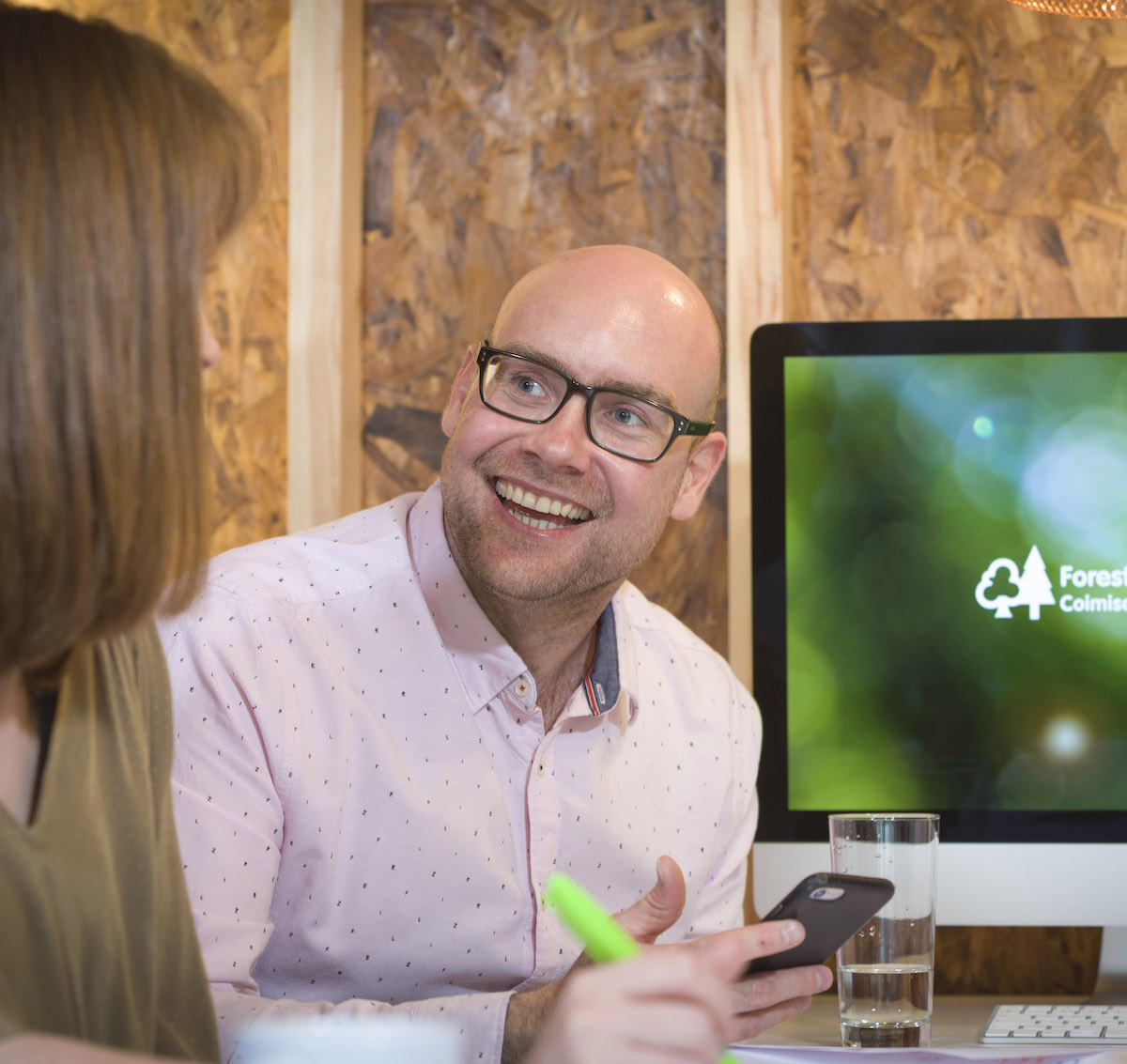 'I like things to be perfect and I found that, in some forms of art, it was difficult to achieve that,' he says. 'I liked to sketch logos when I was a kid, so that was what pushed me to go and do an HND Graphic Design course.'
In such a competitive industry with hordes of fresh talent coming out of college and university every year, Ben made the wise decision to get plenty of extracurricular experience under his belt. Since Ben had already completed internships at creative design agencies, he had a foot in the door to secure a job with them when he graduated.
After working with various agencies in Edinburgh, the time felt right for Ben to set up on his own.
'I freelanced for about four years in Edinburgh and that was brilliant,' he says. 'When I was freelancing, I developed a bit of a client base of my own and I moved to solely work for my own clients under Firefly.'
THE METAMORPHOSIS OF FIREFLY
In 2014, Ben launched Firefly, a creative branding and digital design agency based in Edinburgh.
Firefly started with Ben working independently and collaborating with other creatives in a co-working space. As the rate of work snowballed, he pieced together his own team and they moved to their own premises in Leith. Today, the team offers a suite of creative services from website design and advertising to design for print and video production.
'We really like having our own space and working with Michael [AnywhereWorks' Founder] has been brilliant in pushing us to implement things that can help reduce our carbon footprint,' Ben says. 'Interestingly, that is something I actually wanted to do at the start when I set up Firefly, but I felt there were some barriers to achieving that.'
In the co-working days, Ben didn't have control over recycling and other everyday things businesses can do to reduce their environmental impact. But now, Firefly is implementing new eco-friendly initiatives like planting a tree on behalf of every new client, switching to oat milk, and even trying out working from Anywhere to cut out the commute and reduce carbon emissions.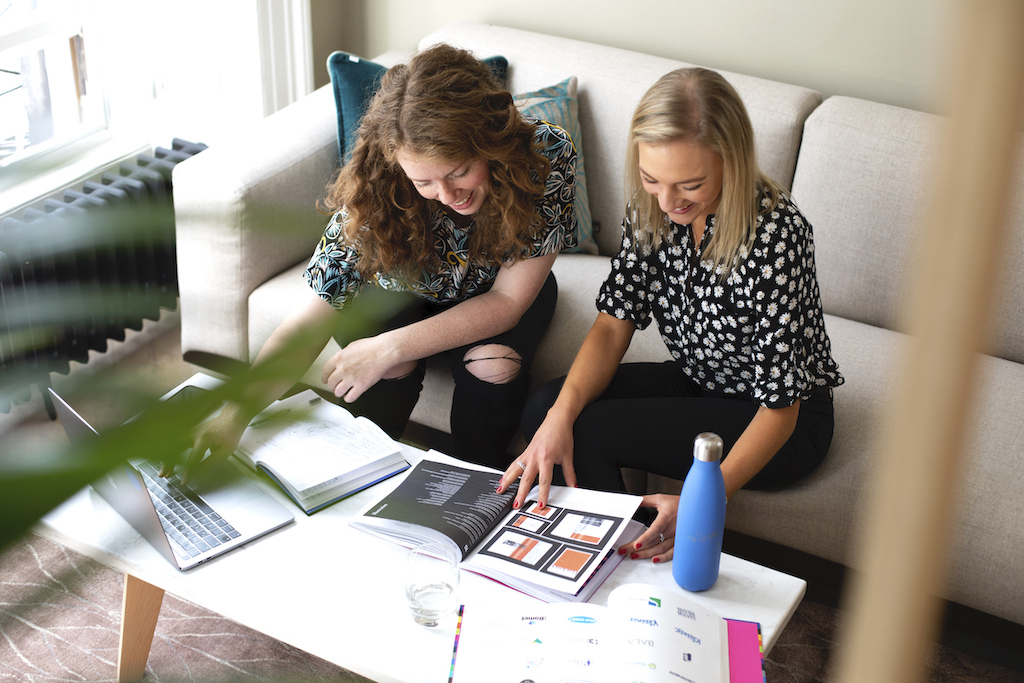 GROWING PAINS AND GAINS
Every company trying out Anywhere work naturally faces unique challenges which vary across industries, work cultures, and team dynamics.
'I think the challenges that we faced related to equipment,' he says. 'I had to set up new computers, install new apps, and get the infrastructure in place that would allow the designers to have a laptop that they can take home of an evening and work at home with the next day.'
The main challenge for Firefly was finding a way for the designers themselves, not just the copywriters and account managers, to enjoy the benefits of working Anywhere when their equipment dictated a large desk and 27" visual displays.
The journey to Anywhere takes some creative problem solving, so how did the team overcome this hurdle?