We recently met with Paul Trainer, founder and editor of Glasgowist, to ask him about working Anywhere as a journalist.
Glasgowist is an online magazine celebrating the best people and best places to visit in the city of Glasgow. With a host of reviews, interviews, and events coverage, Glasgowist serves as a colourful directory of new things to discover in the city.
The mission of the business is to support independent journalism by providing established and aspiring journalists with opportunities, experience, and a platform to have their work published.
Paul works with a distributed team of writers across Scotland and around the world. The Glasgowist ethos is that your location shouldn't limit your capacity to achieve. Paul tells us how working Anywhere benefits his business and his network of writers.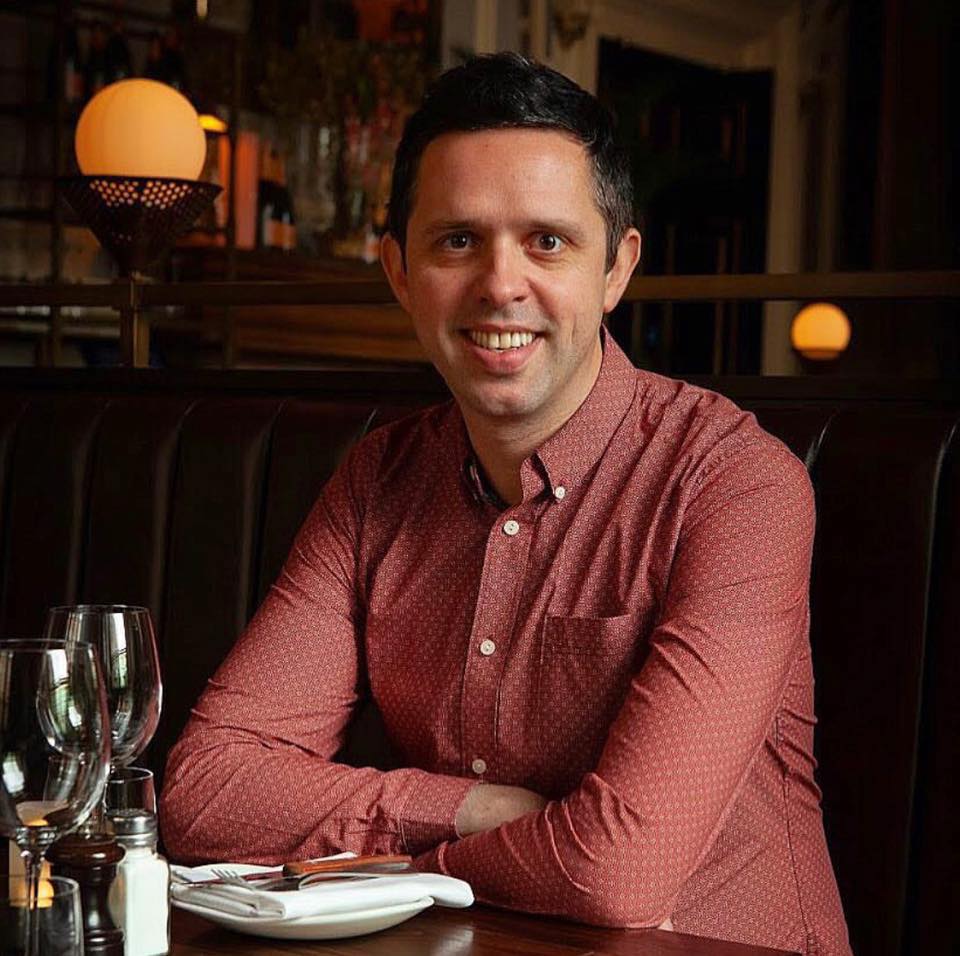 ON EXPERIENCES BEFORE THE BUSINESS
Can you tell me a bit about your professional background and what led up to you starting your own online magazine?
Well, when I was at school, I started writing for the local newspaper. After that, I ended up at the University of Strathclyde [studying Politics and History].
After I graduated, I went over to Dublin and worked in magazines which became my main focus there and after I came back to Glasgow, I started in digital agencies.
That led me to try to marry some of the things I learned from the digital sphere with what I knew about creating magazines. That is where Glasgowist came from.
In your experience in journalism before Glasgowist, is remote work common for writers? Do you think working Anywhere as a journalist is becoming more popular?
I've certainly had a front-row seat to see the evolution of the industry. I started off visiting newsrooms, these huge rooms kitted out with lots of people typing away on keyboards, and that has completely changed. The working model is different now.
In the magazine sphere, there were a bit of both worlds because we would have a small staff of maybe three or four people in the office and an extended staff who could be anywhere. They could be across the city, they could be across the world if the story needed it.
Technology started to make the way of working a lot easier. It was possible to track down resources in the run-up to deadlines and maintain contact with writers.
So, when I started doing my own thing, an office and a tangible place to lock up at the end of the day was not the first thing in my line of sight.
The most important thing was having a network of people who were accessible at all times and I think that's what people in the industry are concentrating on now. Particularly in the writing sphere, it's great if you can have a network of people who are fast to react, regardless of where they are or what they're doing.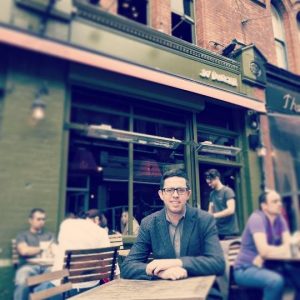 ON TRADITIONAL OFFICES VS. CO-WORKING SPACES
When you were starting out, did you consider having an office and a staff of full-time writers? Or was working with a distributed team of writers always your first choice?
I'm still considering an office. I was in publishing for a long time and I enjoyed having an office, but it's an expensive commodity – to have somewhere to chat to folk and enjoy cups of tea between assignments. That's all that's really missing from what I have at the moment.
The reality is, especially in the last couple of years, there are more and more co-working spaces and the concept of being able to rent a desk or a temporary space which can work much better.
You now have places like CitizenM, Ace Hotels, cafes and public places that are actually inviting people like me, digital nomads who carry their office in their backpack and wander the streets looking for a good WiFi connection, to come in and work. In many cases, places like that have actually eliminated the need to have a set place where you only do your work.
Do you think working from your home, coffee shops, hotels, trains etc. makes you more productive than you would be in an office setting?
This is something that really depends on the person. Increasingly, as more people are allowed flexi-work, I think more employers are coming round to the idea now that as long as the work is done, employees don't have to be sitting in front of you.
There is a good collegial element to sitting with your co-workers, especially if a deadline is approaching and it's good being able to coordinate together. But with the advent of places where individual groups of workers can go, you can still tap into that feeling of collaborative endeavour outwith an office and that's a good thing.