We recently met with James Mayes, CEO of Mind the Product, to talk about Anywhere work in tech and creating a vast yet tight-knit remote work culture.
Mind the Product is the world's largest product community, providing training and content, and running conferences for tech professionals.
The remote company has over 150,000 members and has sold out events in over 155 countries around the world.
James talks to Anywhere Stories about his role in spreading the word about the benefits, advantages, and opportunities that come with working from Anywhere.
ON STARTING A COMPANY FROM ANYWHERE
How did Mind the Product start out and what do you hope to achieve in the future?
Things started with an informal meetup in a London pub. We had about 25 product managers who wanted to learn more about this new role, to chew the fat, to get a little therapy from others facing the same challenge.
The intent at that time was simply to build a support network for those folks, not much more. Month by month, it became clear there was a need for something more, and gradually that community grew. That first meetup was in 2010, and the first conference didn't follow until late in 2012.
As we stand now, we have those meetups in over 150 cities around the world, largely run by and for the community. With the insight that's offered us, we've been able to build the finest quality conference series in its space.
We're now seeing rising demand from many in the community for training and other up-skilling. So we're building out an offering in that space and working with companies in fashion, FinTech, web services. and more.
You previously worked as a tech recruiter building niche technology teams for startups. Did this career prepare you for becoming CEO at Mind the Product?
I was working alongside one of the original three founders at a tech startup in London when they decided to launch the first conference.
I was very much the commercial person at that firm, and as we talked more about the conference plans they had, it became clear I could add some value.
My initial involvement was around commercial partners and sponsors for the event, and gradually, it grew from there.
SPREADING THE WORD ON ANYWHERE WORK
Remote work, particularly in tech, is growing in popularity around the world. But why is remote work so important to you?
I went remote for the first time back in 1999 when my employer at the time closed the local office.
I agreed to commute into London a couple of days a week, but no more, so they set up me up with a home office. After taking some time to adjust, I grew to love the balance that could be achieved, and now having kids (8 and 10-years-old), I value it even more.
I travel extensively with the firm, so there are times I'm away more than I'd like. But I'm also conscious I have the opportunity to do more of things like the school run, and that's time you can't get back.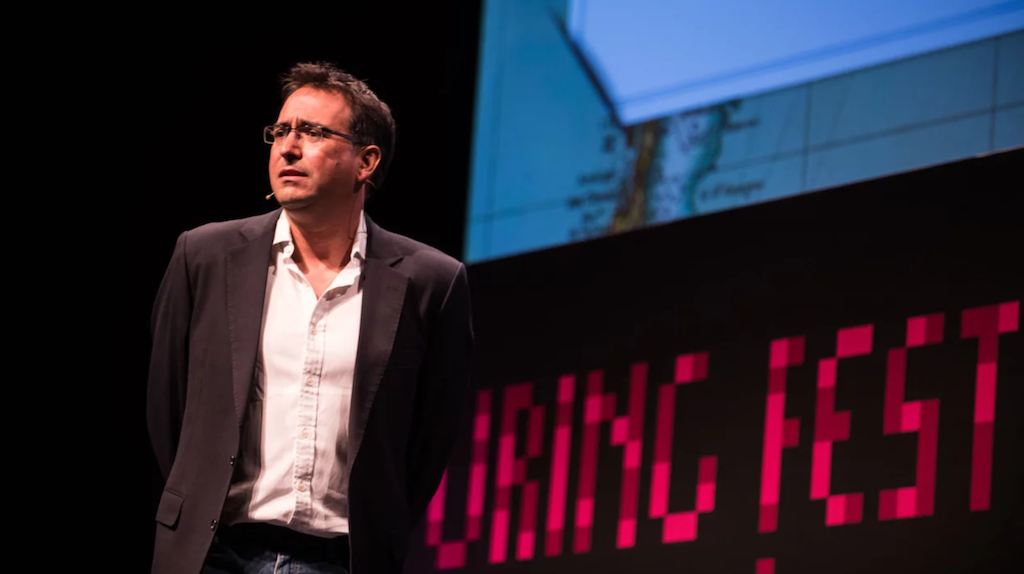 You recently gave a talk on remote work at Turing Fest in Edinburgh. What were you hoping to achieve with your presentation? Do you believe remote work is something we should all be discussing more?
I believe with the time pressures of modern life, the environmental pressures of travel, and the advances in technology, remote work is more valuable than ever.
Most companies I see, however, approach it without much planning or support. It's a significant shift, but, when done right, both the companies and their employees can be more successful.
I'm also a strong believer in diversity of employees being a strength for a company. The ability to work remotely is one of the strongest things a company can do to attract a more diverse range of candidates.