Working Anywhere doesn't mean being isolated from your team, it means meeting up when it matters. That couldn't ring more true as we meet with Tailormade Media's co-founder Alex Schweitzer-Thompson at the AnywhereWorks Edinburgh hub. As luck would have it, every Friday the hub also happens to be the office of Tailormade Media.
Tailormade Media are a talented bunch of storytellers who help other companies improve their profiles using finely-tuned strategies. Set up in 2018, they've worked with the likes of The Prince's Foundation, The MGA Academy of Performing Arts, Ayrshire Cancer Support, and Scottish rock-ceilidh band Bahookie. We talked to Alex about the power of Anywhere and how it brings the best out of his creative team.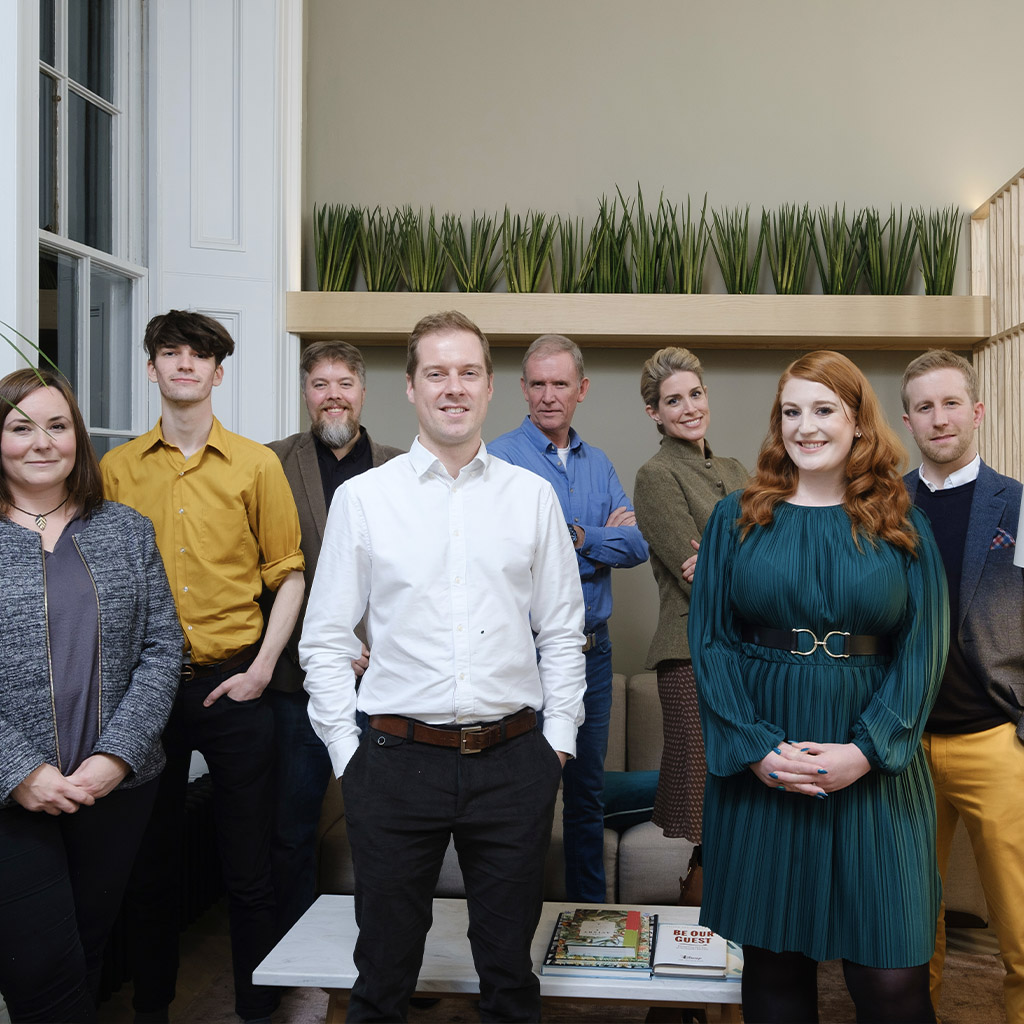 ON AMPLIFYING RURAL VOICES
Tailormade Media has a lot of clients in rural parts of Scotland: how have they benefitted from your Anywhere approach? 
In Ayrshire, we have most of our work with The Prince's Foundation, a charity based at Dumfries House. A large part of that work involves promoting education and training initiatives. It's in a part of Scotland that doesn't naturally make the headlines very often and is out of the way for a lot of people. That's what makes our work rewarding; shifting people's focus by showing off this work.
When you bring all the experience that comes with having worked in a busier part of the country or world, the client appreciates it. They appreciate the fact that you make an effort to apply that experience and apply that quality of work to whatever they're doing.
What notable stories have come about working in these areas?
One notable example is The Prince's Trust hospitality programme we helped with. That is designed for people, often with few or no qualifications, who have the drive to stick with it and develop. Many find that they love hospitality, often because the team at Dumfries House is so brilliant at training them. So they can go from having next to nothing in the way of employment to working at five-star hotels.
Having grown up in a rural part of Scotland, I understand the feelings a lot of these businesses have. Whether subconscious or not, I want to help get their message out there that other agencies may have ignored. I have quite a strong appreciation of being within reach of all parts of Scotland, the towns and the cities.
"I love working directly with our clients to tell their story in new ways. All of the content I create is optimised for each social platform so that we can best reach the people who will love what our clients have to say."
– Sean, Social Media Manager at Tailormade pic.twitter.com/9yRQSqTMUS

— Tailormade Media (@TailormadeHQ) February 12, 2020